Recipe
Royal Milk Tea Ice Cream with Tapioca Pearls
Words & photography by

Kathie Tran
Summer in my household means a season of hot, lazy days spent indulging in every vice. For my husband and I, it would be ice cream. Open our freezer and you'd have your choice of mint and chocolate chip, strawberry buttermilk, orange creamsicle, or salted caramel… just to name a few. When my husband's first experiment with homemade ice cream became a giant success with our family and friends a couple years ago, we decided it would become a tradition every summer.
The benefit of homemade treats is that we're able to experiment with recipes and seasonal ingredients to create something unique and to our liking. Also as avid travellers, we are constantly inspired by the cuisines of our travels and are excited when we are able to interpret those flavours into our dishes back at home. In the spring of this year, my husband and I spent six weeks touring the continent of Asia. Our journey took us back to destinations that we had previously visited and fallen in love with, like Japan. We also explored completely new places, Taiwan being one of them. It was a trip of a lifetime, and where we drew inspiration for this recipe. Blending together several of our favorite things, the result is our own frozen interpretation of the widely popular tapioca pearl milk tea. It's a delicious combination of Japan's rich royal milk tea flavour with the ubiquitous tapioca pearl milk tea that originated from Taiwan.
We are beyond delighted that this simple pleasure could now allow us to relive our travelling adventures without needing to go much further than our own freezer… each spoonful could trigger a memory, instantly transporting us back to a cherished moment or place. Now, whenever we're missing Asia, all we have to do is grab a scoop of this frozen dessert, close our eyes and let the ice cream do the rest.
Prep Time: 15 mins
Cook Time: 1 hour plus freezing time
Ingredients
2 cups whole milk
1 cup heavy whipping cream
4 egg yolk
6 tbsp royal milk tea mix (could be purchased from any japanese market)
2 cups tapioca pearls (could be purchased from any asian market)
1 spoonful honey
Method
1. over medium heat, warm milk and whipping cream
2. add royal milk tea mix and stir until dissolved. adjust quantity to taste by adding more if needed.
3. in a separate bowl, beat egg yolks until pale yellow… about 1 min.
4. temper egg yolks by slowly adding half the heated mixture to the egg yolks, whisking constantly.
5. add egg yolk mixture back to pot and cook over medium heat, stirring constantly with a wooden spoon.
6. mixture will thicken and is ready when it coats the back of the spoon and forms a line when running a finger through it.
7. cool mixture in a bowl set in an ice bath.
8. refrigerate cooled mixture overnight.
9. next day, churn mixture in an ice cream maker (according to manufacturer's instruction)
10. once churning is complete, freeze ice cream at least 1-2 hours before serving. For best result, freeze overnight.
11. follow directions on packaging of tapioca pearls to cook the pearls… generally about 15mins cooking time.
12. once cooked, drain and mix with a spoonful of honey to sweeten pearls.
13. serve desired amount with ice cream and enjoy!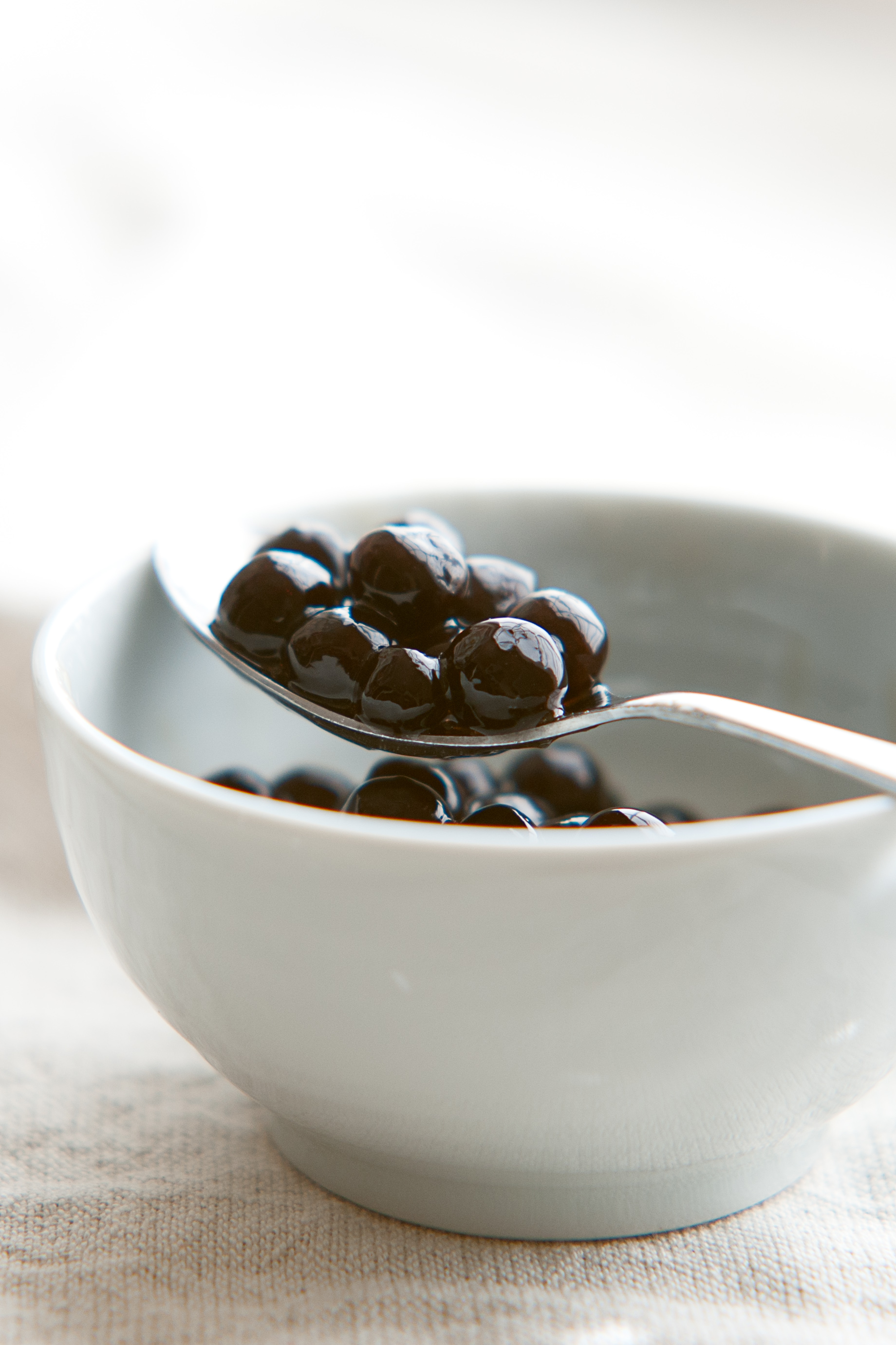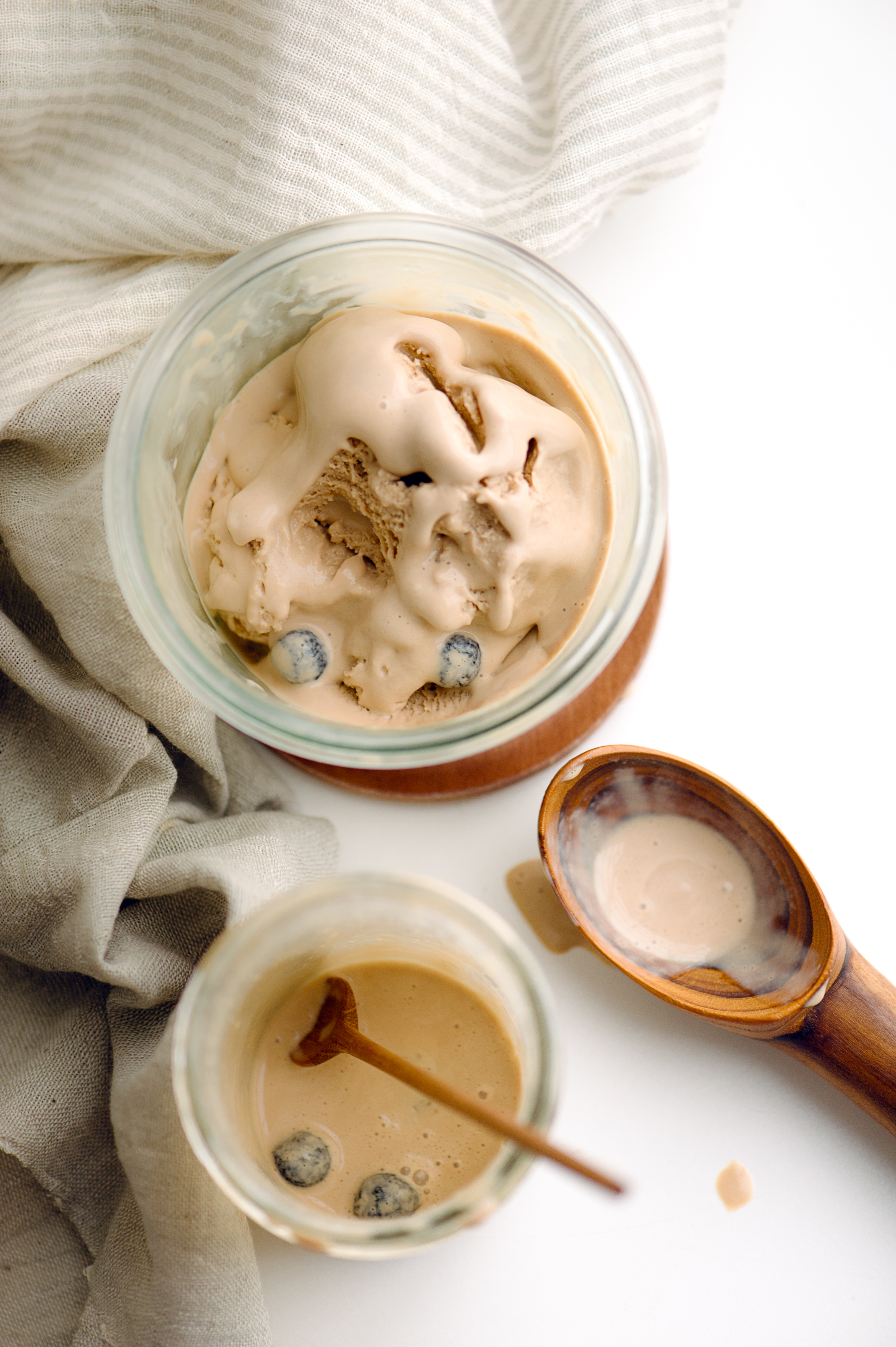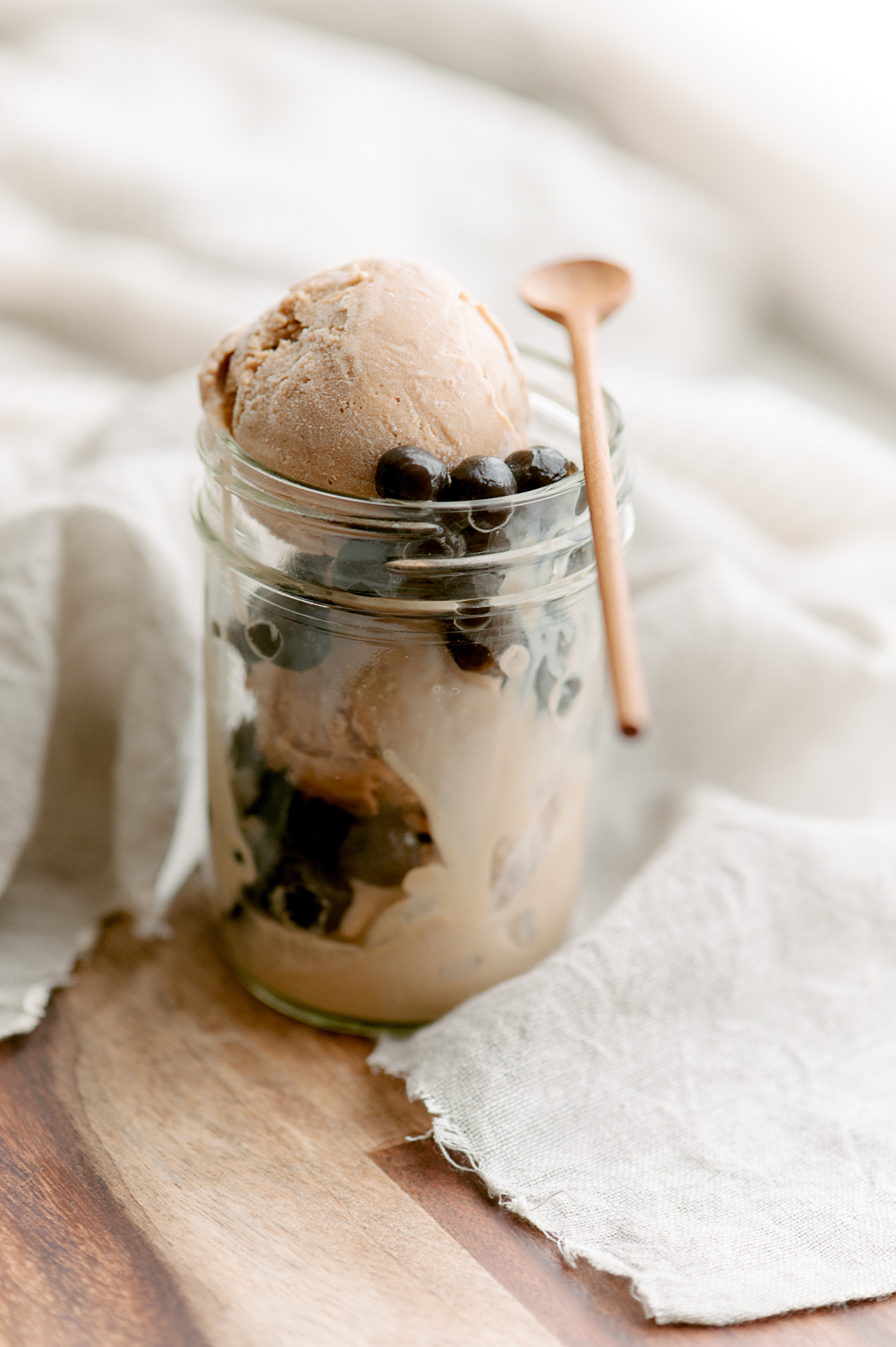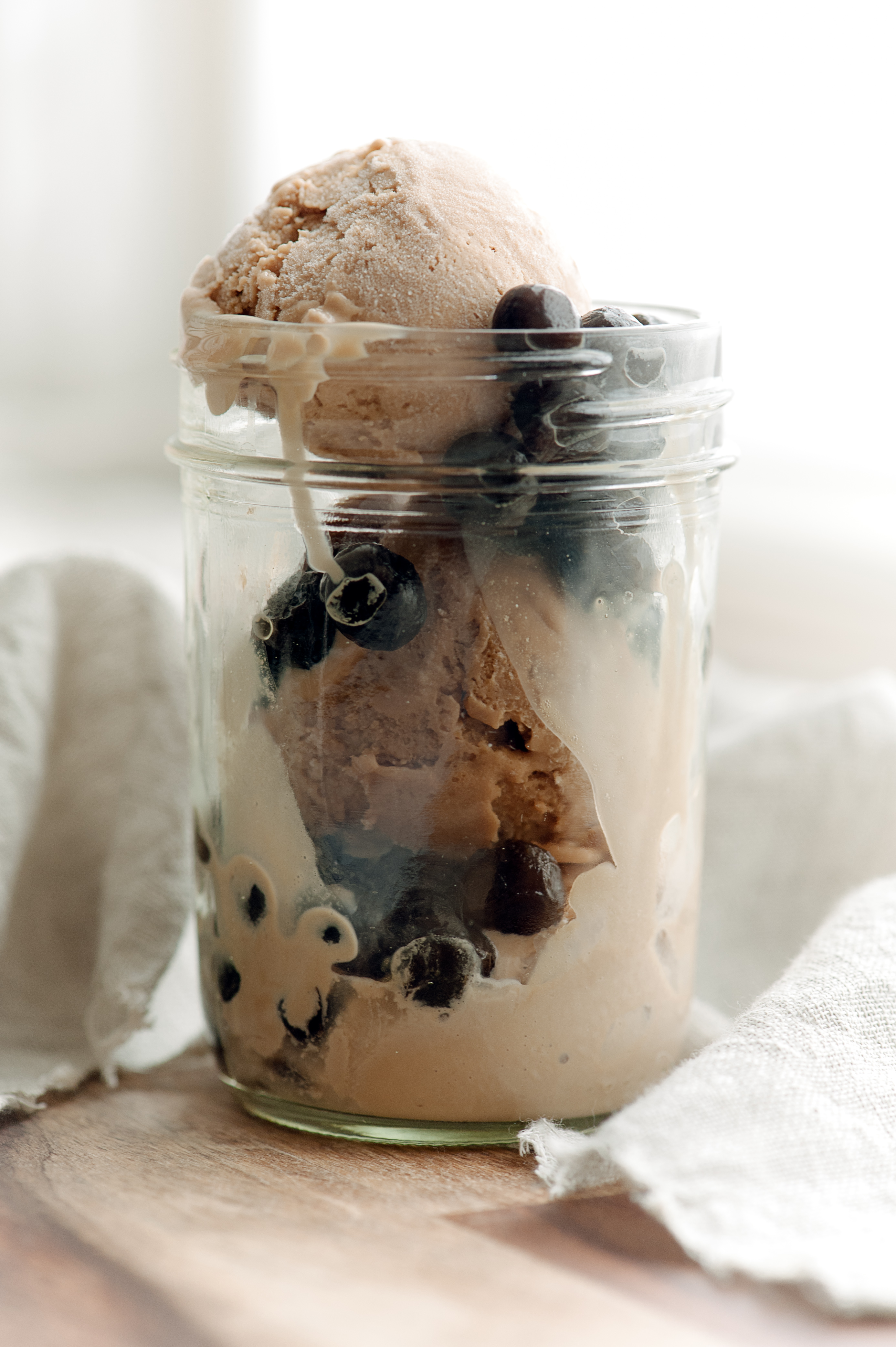 Royal Milk Tea Ice Cream with Tapioca Pearls was created by Food&_ community member: